The Weekly – January 10
Here's our weekly ( 😉 ) update on what you need to know about that's coming up here at LifePoint!

Access The Weekly on our blog "The Pulse" or right from our LifePoint Pioneer Valley App!
---
WHAT'S YOUR NEXT STEP?
LIFEGROUPS
 Now more than ever we all need to get and stay connected.
Being in a LifeGroup is an amazing way to do just that by building relationships, and deepening your faith together – If you have never been a part of one, now is the time!
Our winter semester is a 12 week semester beginning January 17th. We have groups that meet online, we have groups that meet in person, or even a little of both! Either way, we are so excited for what God is going to do in our LifeGroups and we don't want you to miss out on this opportunity to get connected!

Sign up today by clicking here!
CLASS
MEMBERSHIP / MINISTRY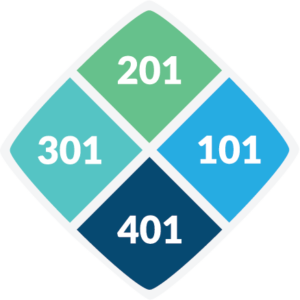 A church should feel like a family. It shouldn't feel like an event to attend, but a place to belong. That's why CLASS is important – because we weren't meant to go through life alone. When it comes to finding your purpose, using your God-given gifts to serve, and surrounding yourself with community, we're giving you a deliberate path to follow. It's a path that won't confuse you or leave you in the dark.
On Saturday, January 16, we're offering CLASS 101 and 301 at 9:30 AM.
BAPTISM
The Bible says that all professing Christians should be baptized (Matthew 28:18-20). Whether you just trusted in Jesus or did a long time ago, we encourage you to take this step of obedience to Him. Our next baptism is scheduled for Sunday, January 31 and we'd love to include you!
To sign up or for more info, click here
TELLING YOUR STORY
We recently launched our new STORIES initiative. We believe that stories are powerful, and that YOUR story has the power to encourage, to inspire, to teach and to make a difference.
---
CELEBRATE RECOVERY
Celebrate Recovery is taking place online! Men's and women's small groups are currently being conducted through Zoom on Tuesday evenings. Women's group begins at 6:30 PM and men's group begins at 6:45 PM.
For the Zoom link and any questions you may have, you can contact George or Marilyn Ekimovich at 413-527-6905, or Donna Moll at 413-348-6895. These meetings will remain confidential and anonymity will be respected.
---
LP|KIDS
IN-PERSON
Details and registration are available at lifepoint.online/register-kids, but if you have any other questions, just shoot Billy an email at [email protected].
ONLINE
If you aren't quite ready to come back in person, don't worry! We will continue to offer a special worship experience ONLINE for kids ages preschool through 5th grade.
Click here to access the weekly lessons
---
We Value Generous Giving
The death and resurrection of Jesus represent the most generous gift ever given – when the King of Glory gave up everything in order to reconcile us to God. Giving cheerfully, sacrificially, and consistently is a part of our worship. When we are generous with others, we remind one another of the great generosity of our God. If you would like to make a one-time gift or set up recurring automatic giving online please follow the link below. Thank you for your generosity.